I am sadly announcing that I am a recipient of the "COVID 10", not to be confused with the "Freshman 15". Yes, it is true.  During this quarantine, I have added on some love handles and a muffin top.  I'd like to think that is has something to do with my age, but in reality, it has everything to do with my relationships…with food and exercise!
When I finally had the courage to step on the scale for the first time in months, I initially thought that the scale must be broken.  I couldn't have possibly put that much weight on!  So, I did what any reasonable person would do. I stepped off, waited and then stepped back on.  And do you know what happened?  I gained .6 of a pound!  Yes, definitely broken. So, I stepped off again.  Waited. And stepped back on again half expecting to have shed a miraculous 10 pounds.  But, I weighed the same! 
I should have stuck with the first weight.
BC (Before Covid) I was attending a gym regularly and tracked my food through the WW (formally Weight Watchers) app. At the time, I liked to think that the new WW name stood for "Wonder Woman" because that is how I felt when I followed their plan.  Who wants to say that they are in a relationship with someone who watches your weight? Wonder Woman is so much cooler!
Then the Coronavirus arrived and my discounted membership to WW expired, so I ended my affair in order to save money. You know what happened next…I rekindled my relationship with comfort foods. I calmly rationalized that I had a handle on my habits and just a few times cheating would not amount to anything. Besides, we were in the middle of a pandemic.  I deserved some happiness with a pint of ice cream!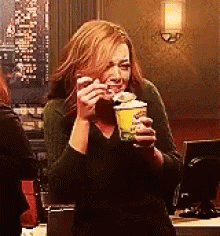 Why does that inner voice always say the right thing at the wrong time?
So now I find myself in familiar territory.  I have decided to end my association between pity and food with a rebound relationship.  As of this morning,I have reconnected with my accountability partner…WW! 
According to Psychology Today, rebound relationships are actually better than originally thought for your overall health.
Recent evidence suggests, in fact, that people who dive into rebound relationships get over their ex-partner more quickly and feel more confident…(Brumbaugh & Fraley, 2014). This evidence builds nicely on research showing that individuals with high attachmentanxiety are better able to sever their emotional attachment to an ex-partner when they start a new relationship (Spielmann, MacDonald, & Wilson, 2009). 
What unhealthy "relationship" are you currently involved in? Is it food choice? Lack of exercise? Too much alcohol? Decreased social interactions? Diminished sleep? Increased anxiety or depression? Make today the day that you decide to end that unhealthy partnership with a rebound relationship.  Rekindle or ignite a spark with an accountability partner. Whether it is WW,  a gym membership, AA, lunch with an old friend, yoga or a visit to a therapist, you have the power to decide to make yourself better.
As for me, I am hoping WW helps me look like Lynda Carter, the original Wonder Woman, circa 1975! Stayed tuned…