I am ecstatic to announce that I have officially completed three of the hardest days in teaching that I have ever experienced.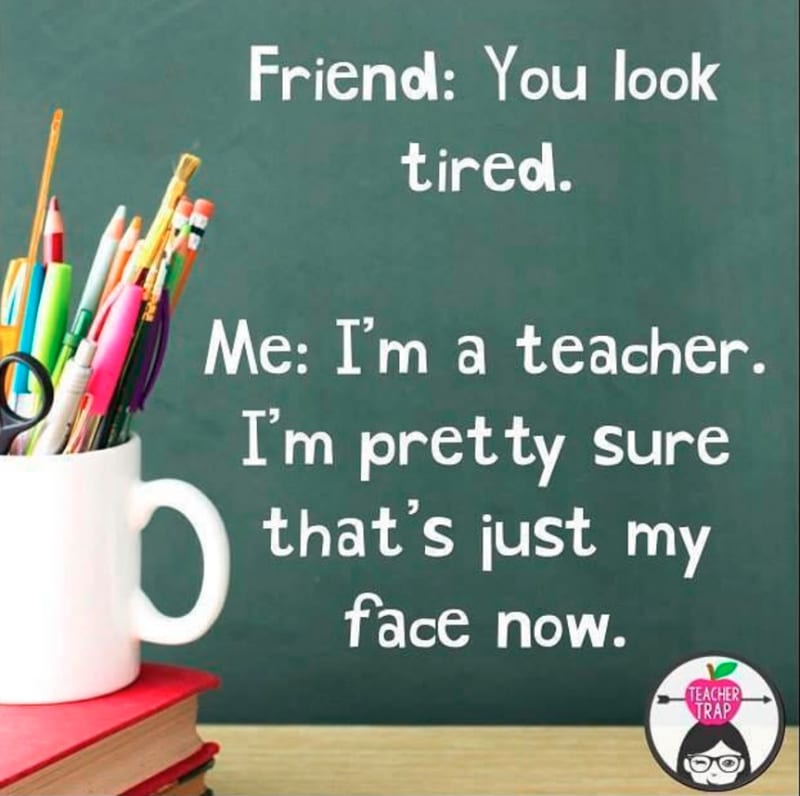 But, I would be lying to you if I did not think about quitting at least once an hour during the first three days with students. It was more than thinking actually.  I would probably best describe it as fantasizing.  I envisioned myself driving a Coca-Cola delivery truck. I am listening to podcasts during my travels.  When I arrive at my destination, I am greeted with smiles from thirsty, caffeine deprived customers or appreciative business owners who make small talk with me about the weather. My biggest worry is if I have enough Diet Coke to fill the depleted vending machines at each school.
Then, BAM, I am brought back to reality with my name being stated repetitively, "Mrs. McGowan, Mrs. McGowan, Mrs. McGowan…"
This is when I began to ask myself… "Am I on Candid Camera?"
For the all my Millennial and Gen Z readers, Candid Camera was a TV show that mainly ran from the late 1940s until the late 1970s, with occasional attempts at revival in the last 40 years.  The premise of the show was to place unknowing participants in unusual situations and film their reactions with hidden cameras, capturing their awkward responses. The clip would end with, "Smile, you're on Candid Camera!"
My first Candid Camera experience was during a lesson on the first fully remote day of school. I was trying to teach my brand new Kindergarten students "how to find a just right learning spot at home." My technology was working well and the students and parents appeared to be engaged. So, I sent them off to make sure that their home learning environment consisted of the following:
A chair and a table or desk to sit at
A quiet space to help them focus
No distractions such as toys or the TV
When the students came back to the screen, I asked them to share their "just right learning spot."  One student said she had a problem because her mother wouldn't let her move her learning spot. I politely asked why she wanted to move it.  She then informed me that the one her mother had set up was too distracting because it had too many high healed shoes next to her.
Am I on Candid  Camera?
Then came Day two, the first day of hybrid learning.  I welcomed 13 students in person and connected with an additional 4 at home.  I lacked the necessary cord (back ordered until Tuesday!) to connect my brand new laptop to my whiteboard, so one of my colleagues let me borrow her older laptop. Ok, crisis #1 solved.  So I set up my laptop to film my class during our Morning Meeting and used my colleague's laptop to project my Bitmoji Classroom Google Slide presentation to the at home students, as well as the students in front on me.  I began the meeting, then I heard, "I can't get the link to work.  Could you please help me?"  So, I respond to my laptop inquiring as to which link was not working. No response.  Then I hear another question, to which I again reply.  Meanwhile, the students in front of me are sitting at their desks quietly! (any K teacher knows that this alone is abnormal!) This exchange with the random person on my computer asking a question and my attempt to answer went on for a bit.  Come to find out, the student at home did not have her microphone muted and the parent was on the phone trying to figure out the link for her other child. 
Am I on Candid  Camera?
My desperate attempts to have my students engage in some sort of age appropriate play include providing them with a Rubbermaid container filled with materials that they can use independently and I can easily sanitize. The children mastered that art of choosing one box and bringing it back to their "parking spot." (My desks are decorated as cars and their parking spot is their own 6 foot square for learning.) But then, I found myself saying, "Please stop, you can't share the toys!" and "No, you can't help him!" I teach Kindergarten.  Sharing and helping are the golden rules!
Am I on Candid Camera?
To say that this new school environment is awkward and uncomfortable for parents, students and teachers is accurate.
To say that we are exhausted is an understatement.
To say that we are completely overwhelmed is underwhelming.
But, when you find yourselves in these exhausting, awkward and overwhelming situations, please try to find the Candid Camera humor in it.  If you can't laugh, you will cry, so do your best.   If all else fails, you can always fantasize about driving a Coca- Cola truck!  
What Candid Camera moments have you experienced this new school year? What do you find yourself saying now that you never said before? What career do you fantasize about?